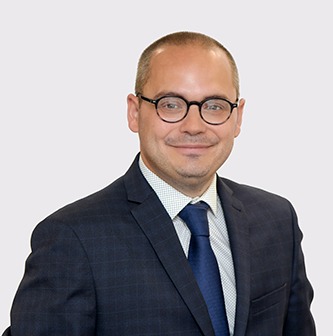 Following my degree in Accounting and Finance, I have achieved a wealth of experience dealing with corporate and private clients, but my passion is intergenerational planning and tax optimisation across multiple generations.
I started my career at an American Corporate 500 and then moved to Zurich as a pension and wealth management broker. My corporate background and experience lead me more recently to working for a bespoke independent wealth manager as a Chartered Financial Planner to both private and corporate clients, advising up to three generations in the same family.
I am qualified as a Chartered Financial Planner and a Fellow of the Personal Finance Society in one of the youngest age groups at the time. I have also obtained the Discretionary Investment Management Certificate enabling me to both review and construct portfolios on behalf of my clients. I also hold the Chartered Insurance Institute Gold Standard Award for Pension Transfer. My fiancée is a family law solicitor, which has enabled me to build a strong understanding of pension sharing and the divorce process, allowing me to help vulnerable clients in need of guidance, reassurance and advice. In my spare time I sit on the Thames Valley Personal Finance Society Chamber as Chartered Champion and Qualification Officer with a passion for inspiring more Chartered Financial Planners.
My professional experience is dominated by transparency of advice and investment solutions focusing on efficiency of both investment returns and risk.
I have a diverse range of clients including retired hedge fund managers and investment managers, dentists, doctors, engineers, CEO's, IT specialists, surveyors, solicitors, accountants, private bankers, venture capitalists, HR directors, farmers, publishers.
Whilst born and raised in South-West London, my family home is in Wiltshire. I spend my time split accordingly between Richmond Park and Wiltshire dealing with clients – I practice what I preach which is lifestyle planning and helping busy professionals plan for the next stage of their career and lifestyle to achieve their financial freedom.
In my youthful days I was a semi-professional referee, and now spend my weekends watching my two sons play rugby and socialising when not restoring my Austin Healey Sebring.