Do you yearn for freedom and flexibility but know fundamentally you and your clients need the infrastructure of a well-established independent partnership?
If you're looking to forge your career in the delivery of bespoke financial solutions to high-net-worth clients and you're keen to play your part in helping them meet their ultimate goal of financial freedom, then you may find just what you're looking for at Partners Wealth Management.
Partners Wealth Management is an award-winning partnership, founded to bring pure independent advice to meet the bespoke needs of high-net-worth individuals.
The partnership was founded with the following guiding principles, which still remain at the heart of our business today:
Lifelong partnership with our clients.
Investment Independence and Innovation – the freedom to partner with all leading investment managers.
PWM's Private Office – partnering clients with leading solutions in all areas of financial need.
Our Partnership Strategy is simple. We believe in human freedom, individuality and the ability of technology to sit neatly alongside personal client service.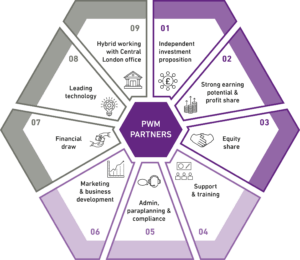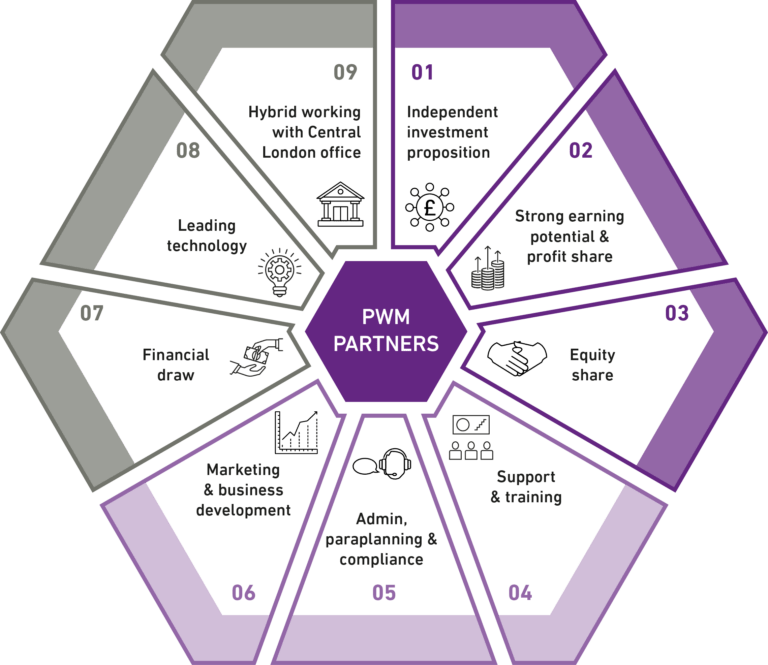 These beliefs attract outstanding advisers who have increasing concerns about how the commoditising approach of larger organisations is restricting their ability to best service their clients. These individuals join and in time become partners in our business, meaning everyone at Partners Wealth Management is passionately client-centric and committed to true independence. This allows us to deliver the best for clients in lifelong partnerships – throughout their journey towards financial freedom and beyond. If you're an experienced adviser enjoying a client following of £10m to £100m, harbouring the desire and entrepreneurial drive to take control of your own future, we would welcome the opportunity to arrange an introductory conversation with one of our Leadership team.