Overview:
We are Partners Wealth Management, an award-winning partnership, founded to bring pure independent advice to meet the bespoke needs of high-net-worth individuals.
Our continuing growth means we are looking for experienced individuals to help us deliver first-class technical knowledge and high levels of service to our clients, whilst also providing support to our advisers. Could this be you?
Job Purpose:
Provide support to the adviser/s for a variety of tasks and, in turn, deliver a professional, compliant, effective telephone and administration based service to our clients.
To act as liaison between the partner, provider and clients ensuring that the advice journey experience for clients and partners is both positive and efficient.
This role is to fully support the partner and develop skills, knowledge and professional qualifications to develop and progress para-planning capabilities.
Key Responsibilities:
Provide an excellent telephone-based service to clients and third parties.
Maintain Enable system ensuring that all tasks and activities are completed in line with company policy and procedures.
Handle all valuation tasks and queries in a timely, compliant manner, meeting agreed performance standards.
Contact and liaise with relevant product providers/third parties to obtain accurate policy information for valuation and annual review production.
Where 1:1 support take ownership for the management of online platforms access for all within your team, together with the Unipass Certificate management.
Complete client related activities or general tasks as instructed by partner and follow through to completion dealing with any queries that arise from these activities.
Develop and maintain effective relationships with colleagues, clients and third parties.
Maintain the accuracy and integrity of client data held on Enable to include input and cleansing as appropriate.
Submit and maintain all client file documents in accordance with compliance requirements, identifying and correcting remedial actions as requested.
Be aware and act upon any compliance, risk and quality issues.
Maintain up to date knowledge of procedures by reading all updates and action all notifications issued on the Intranet (PWM Hub).
Provider recommendations/improvement ideas to increase operational efficiencies within the team.
The ability to draft simple and complex advice reports/letters, calculations and reports under partners' guidance.
Where carry forward or tax calculations are requested to be completed the role is to ensure that all historic transactions are received.
Research providers/funds, using PWM ARC matrix and other proposition guidance where appropriate and as directed by partner/s.
Source relevant illustrations from providers on terms agreed with partner.
Life Cover Quotes. To support and produce quotations as and when required. Manage underwriting process from application to completion and communicating progress to all relevant parties.
Handle all client disengagement requests in a timely, compliant and efficient manner that will meet the agreed performance standards.
Provide cover and support to other members of the team during sickness and holidays where deemed necessary by directors of PWM.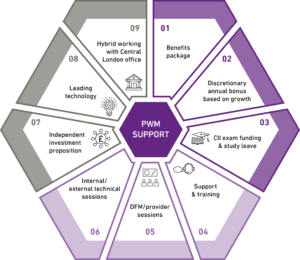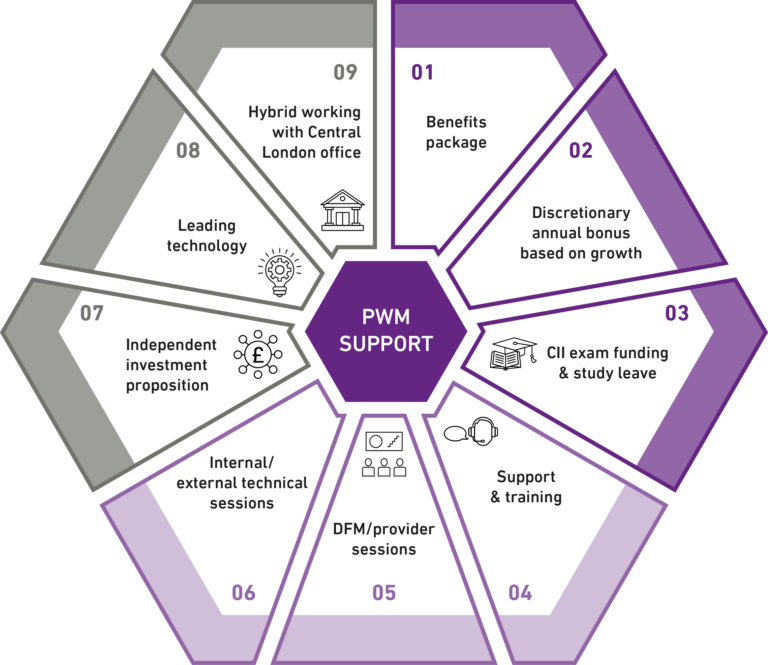 Skills & Qualifications:
2+ years of IFA Administrative, with report writing experience, more likely within an independent environment, supporting an individual or team of advisers.
Desirable if 4+ Diploma Exams and fully qualified goal within 18 months.
Excellent standard of education with a desire to further develop and to undertake relevant examinations.
Proficient IT skills in core Microsoft Office systems.
Organisation and prioritisation skills.
Excellent verbal and written communication skills with an eye for detail.
Professional smart business presentation.
Professional telephone manner.
*No terminology in this advert is intended to discriminate on the grounds of gender, race, disability, age, sexual orientation, religion, or belief, and we confirm that we will gladly accept all applications.