As public concern for the environment, including the impact of climate change, has reached its highest level, there is a growing realisation that investors have a significant role to play in addressing the environmental and social challenges.
Over the last two years sustainable investing has moved from a niche sector to the mainstream, supported by Governments, industries and individuals alike.  We have now passed the tipping point and all investors should consider including sustainable investments as part of their portfolios. Investors should no longer believe that there is a trade-off sacrificing financial returns to include ethical considerations.
The investment market now comprises of seasoned sustainable fund managers with over 20 years' experience as well as many new entrants. As more and more capital is committed to sustainable investment, the market will only become more crowded, adding to the complexity of making the right decision.
Experience has shown us that our clients engage with sustainable investing differently. Wherever you are on the green spectrum, we are able to match your requirements with the appropriate sustainable portfolio.
We have been leading the sustainable conversation with our clients, to understand their thoughts on green investment, and their aspirations for our planet and future generations. Armed with an understanding of our client's views, and our unique partnership with leading research group Asset Risk Consultants, we have launched The PWM Green Matrix.
Cutting through the green investment jungle, we have filtered more than 3,000 investments using our own independent sustainable green methodology to identify the leading green investment propositions.
The PWM Green Matrix allows us to work with you, matching your individual requirements to the most suitable sustainable investments, creating your own bespoke green investment footprint. 
Download The PWM Green Matrix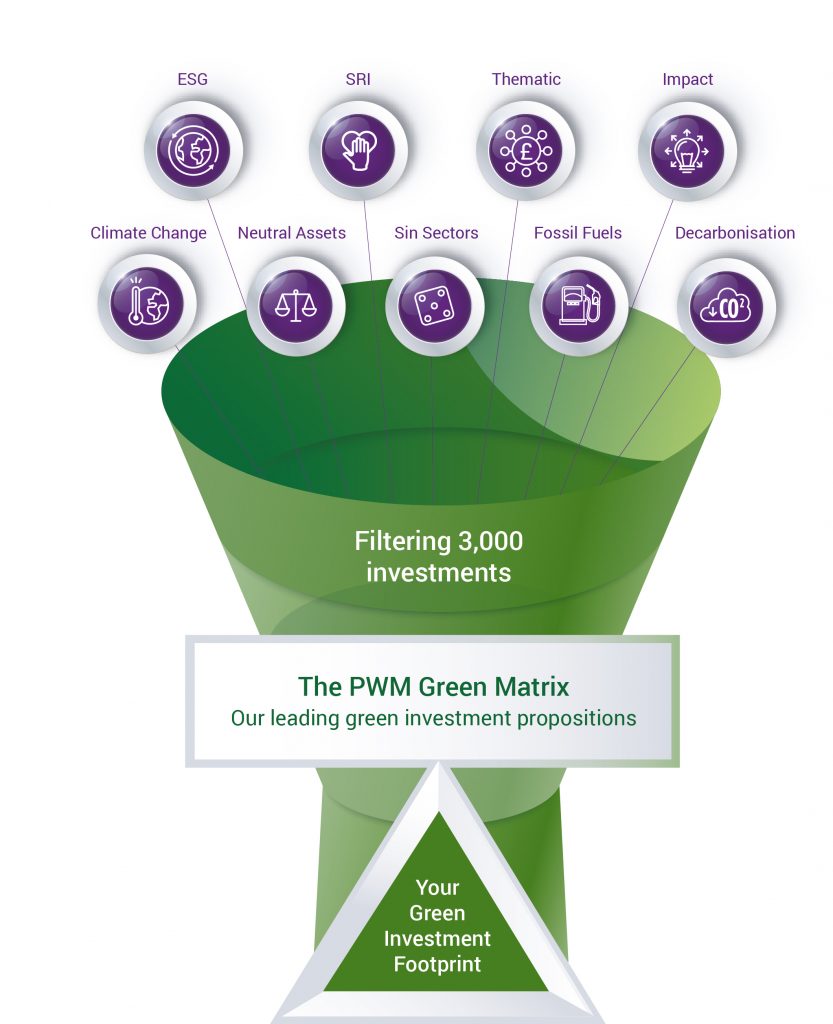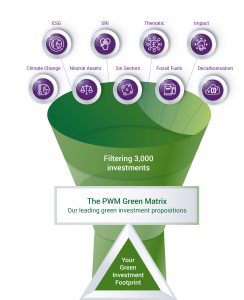 Download our Sustainable Investing guide